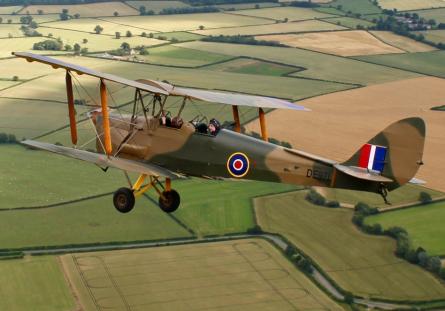 Once the day's thermals (turbulence!) have died down, a Summer evening makes the perfect time to enjoy a flying lesson in our vintage Tiger Moth biplane. Taking off from Bicester Heritage, enjoy your lesson in the smooth air and mellow evening light as you learn to control the Tiger, while taking in the glorious North Oxfordshire countryside, your immensely experienced professional instructor routing you via the area's picturesque villages and stunning country houses. To complete the experience, you can even ask your instructor to perform some gentle biplane aerobatics before landing.

Flight Duration options: 15, 20, 30, 40 or 60 mins. and 15 mins. weekday only.
These Tiger Moth lessons fly from Bicester Heritage, Buckingham Road, Bicester, Oxon., OX27 8AL.
Save
Save
Save
Save
Save
Save
Save
Save
Save